On Saturday evening I checked on everyone and found Henrietta and Ozzy in the water bowl all wrapped up.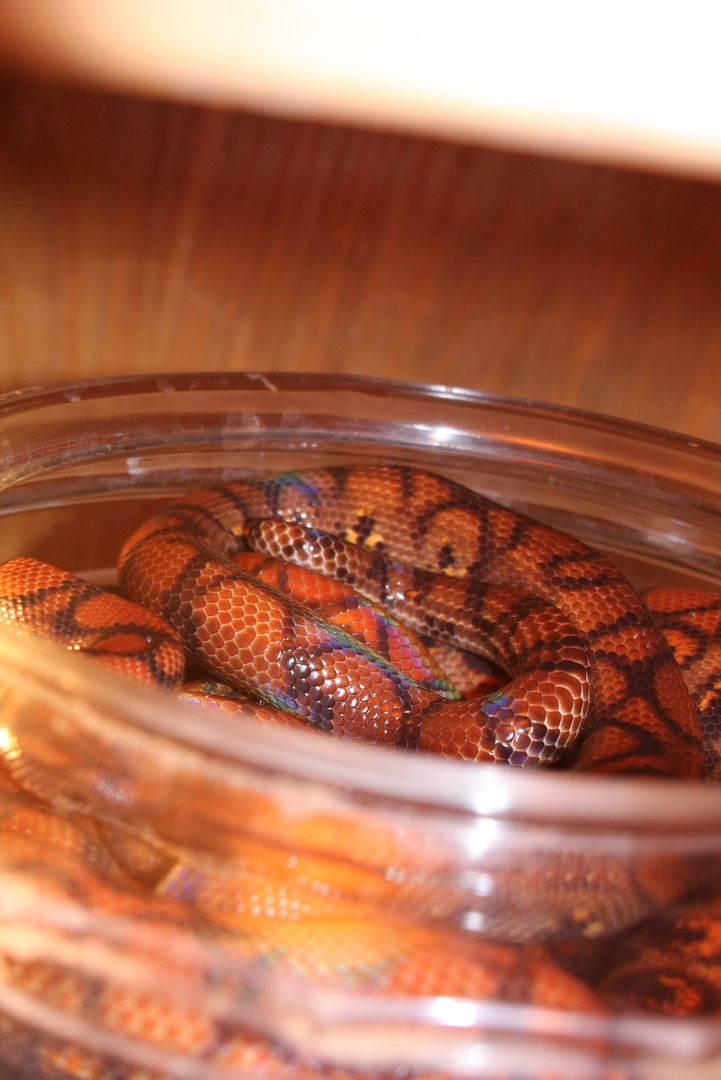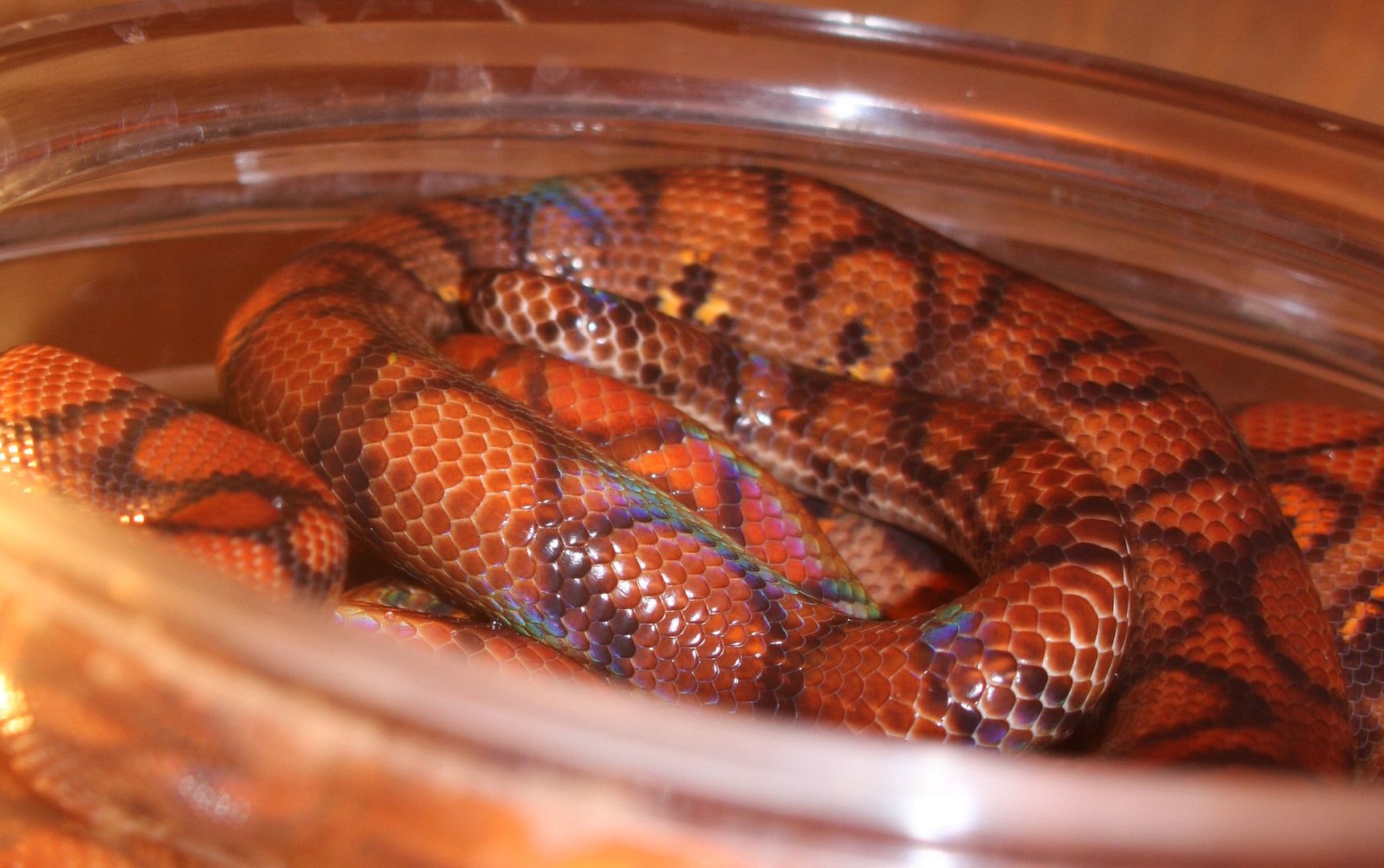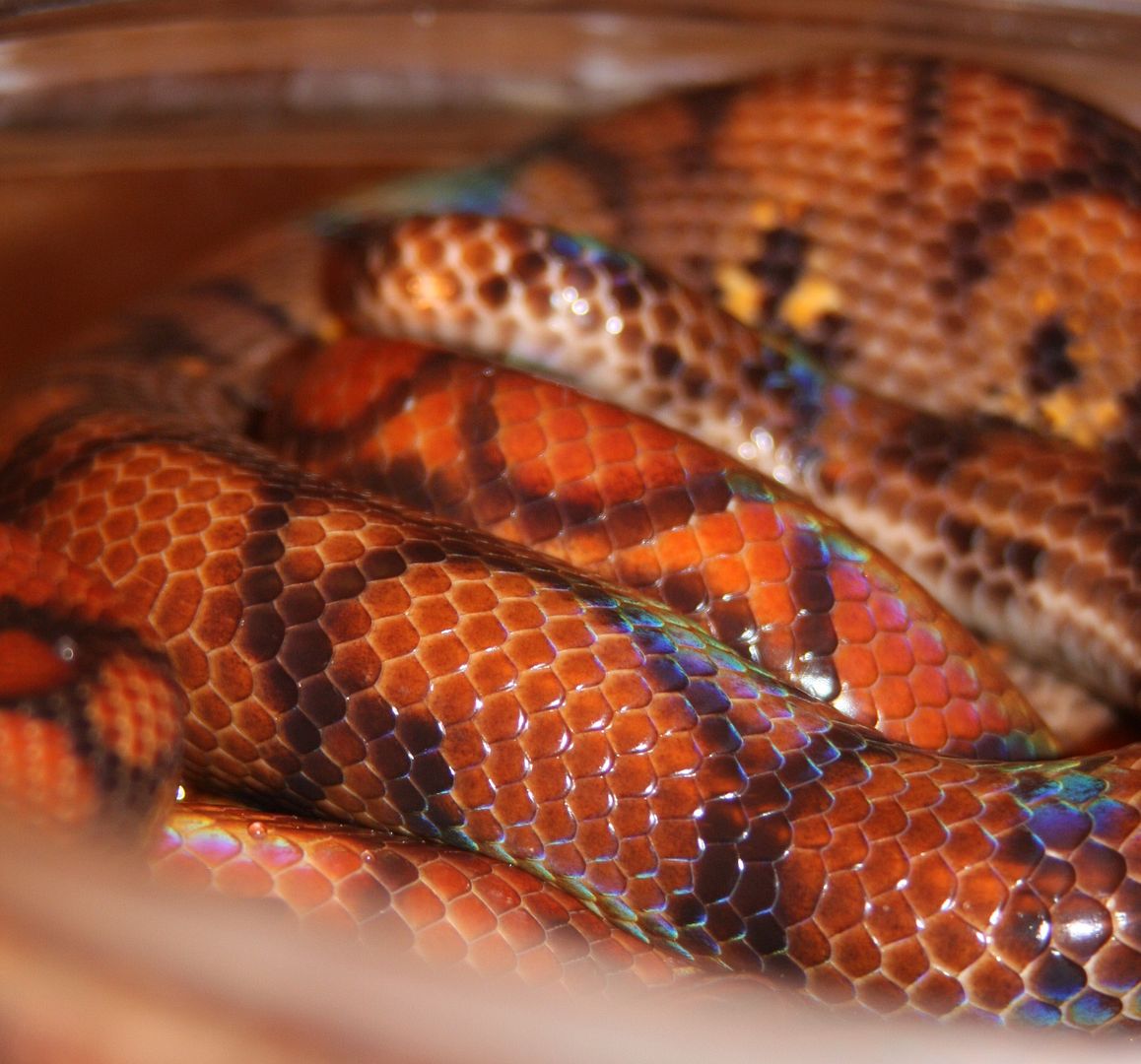 Today I went in the room and where did the water bowl go? A week or so ago they managed to knock the one in the adjacent cage off the hide and made a big wet mess.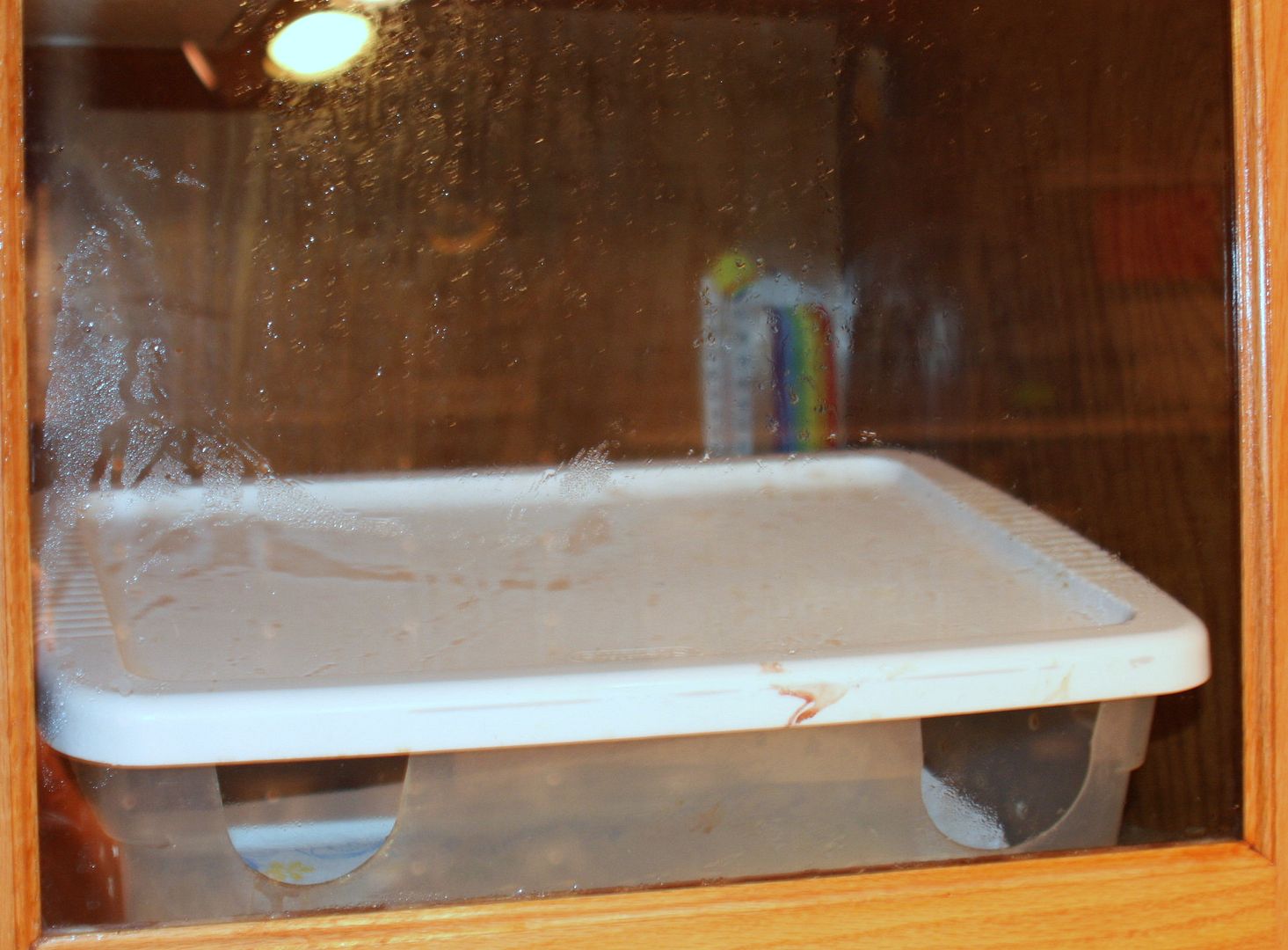 Oh my, not only knocked of but they shattered the water bowl into dozens of pieces and managed to still be wrapped together in the pile of broken glass.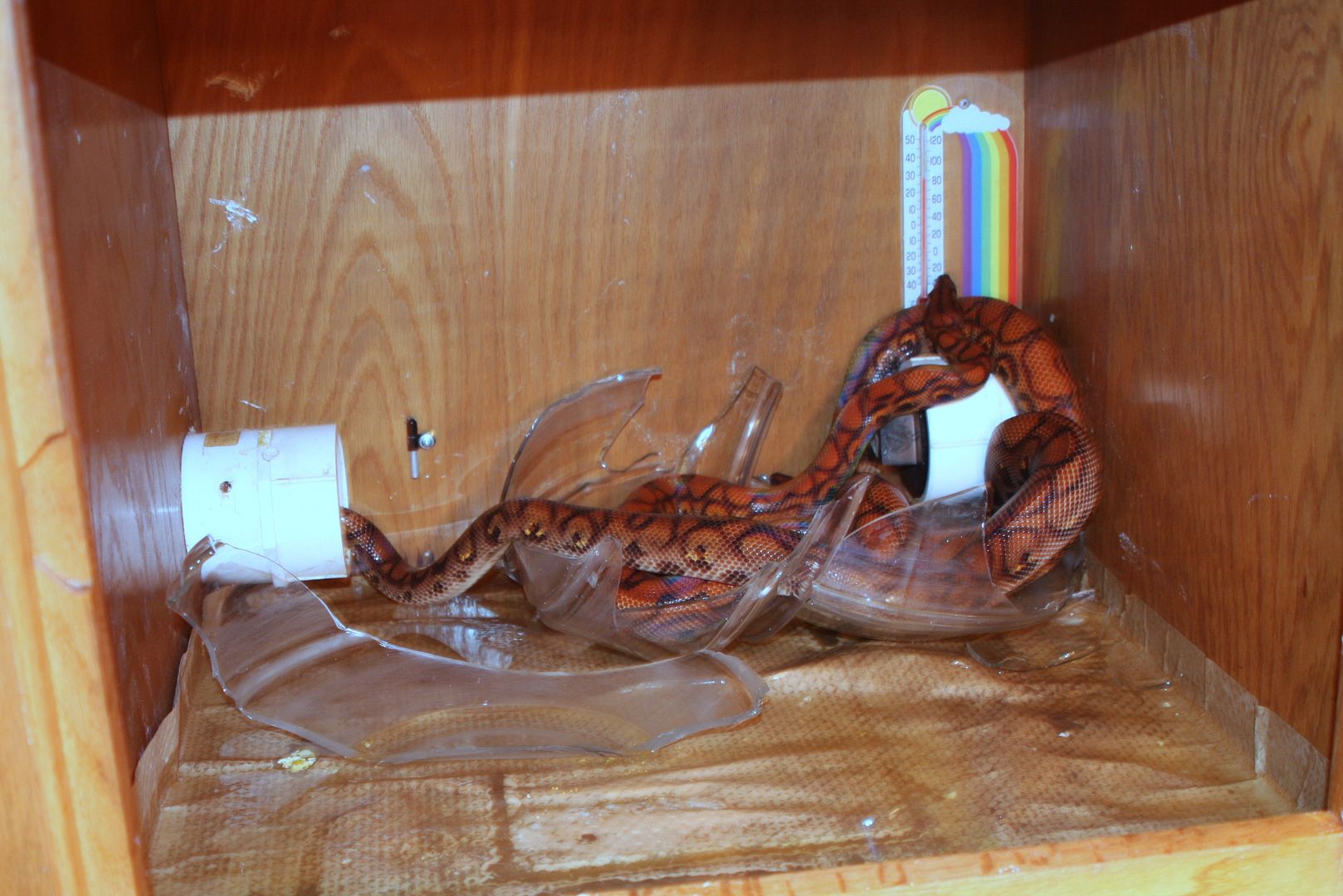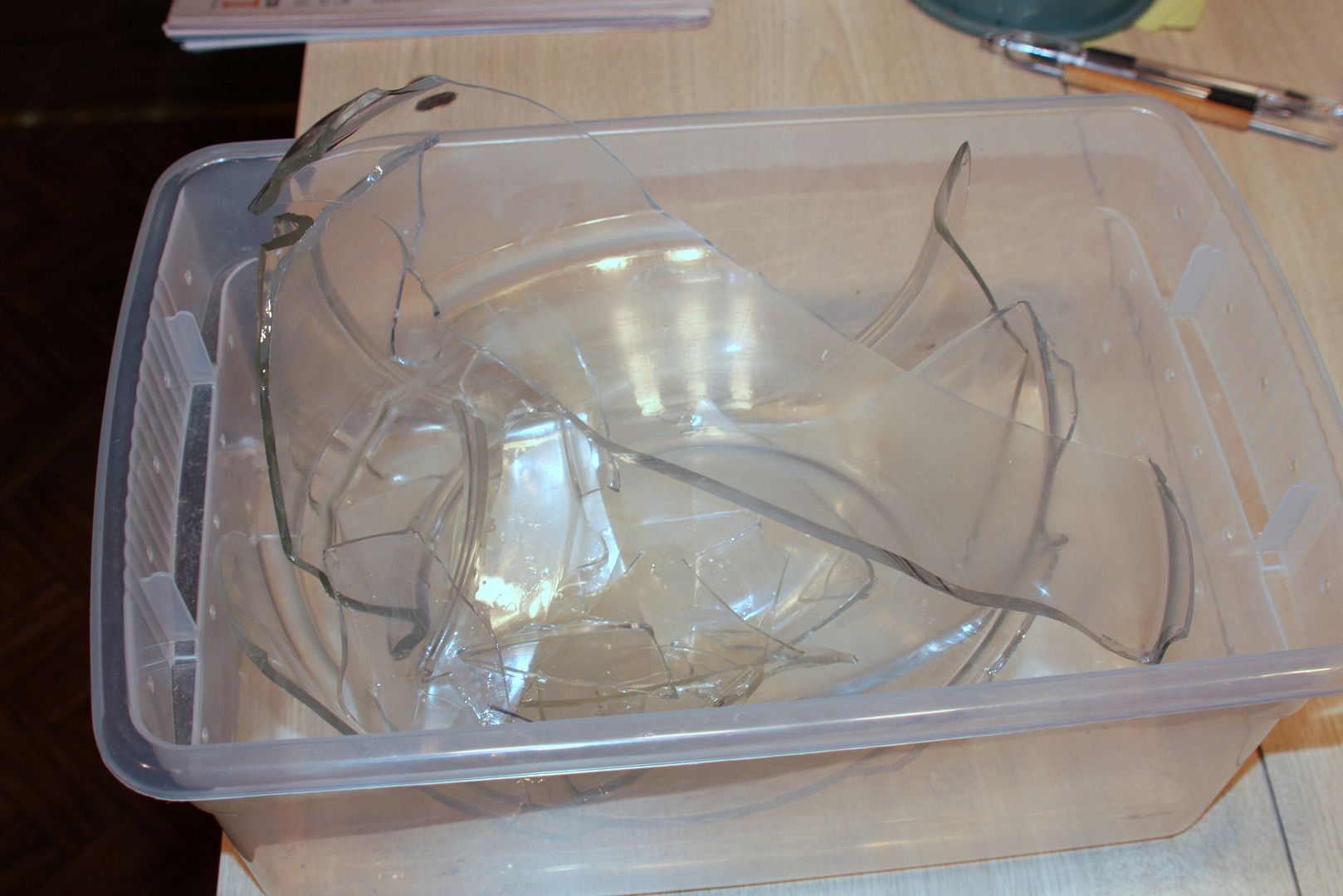 I very carefully lifted each one out of the pile, checked them over and amazingly enough, BOTH were unharmed, not a scratch on either one.
Then, later today, back at it again......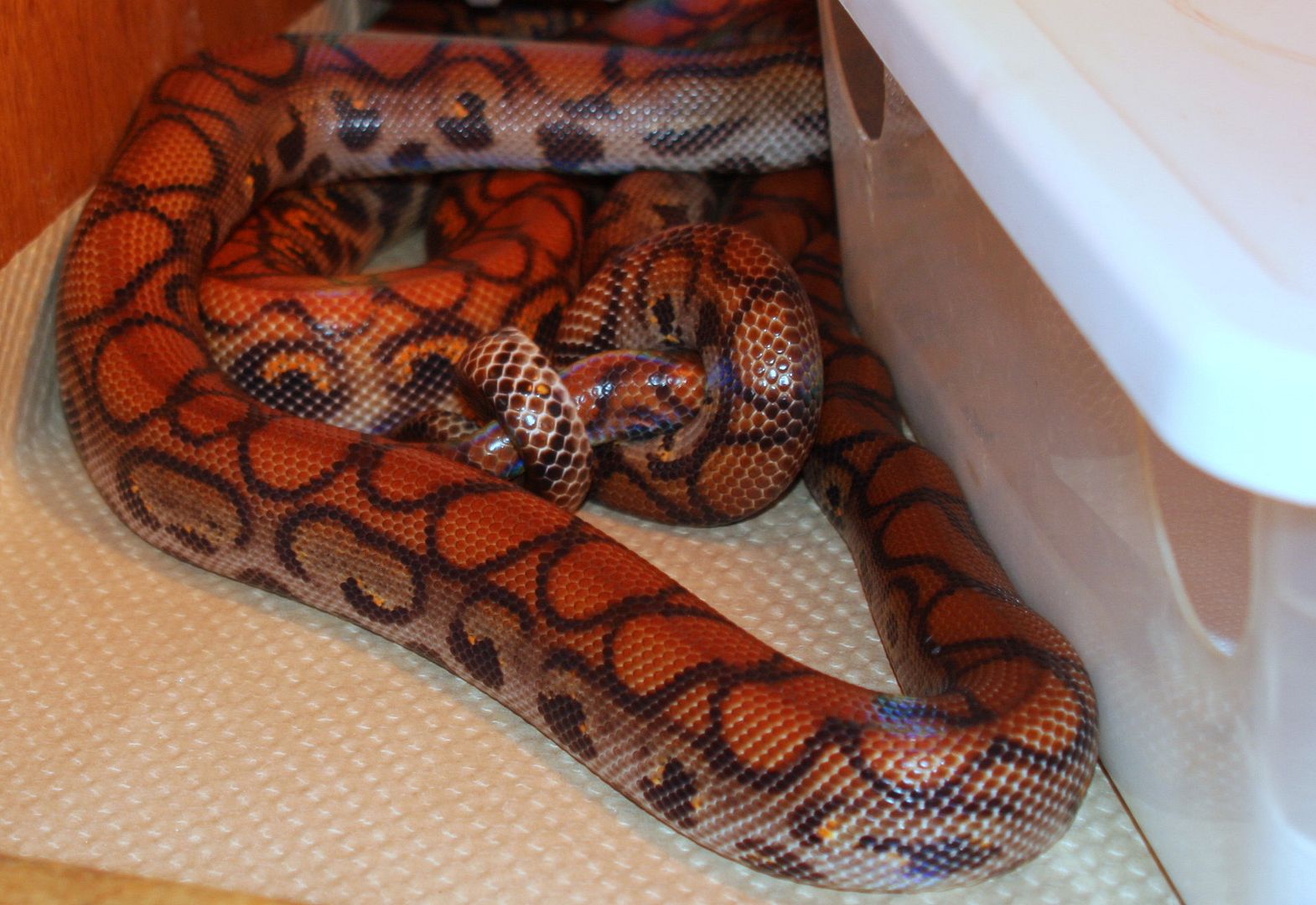 Those two are a couple of "wild" things!!!!
P.S. They don't get an elevated water bowl any more!!!!